-40°C Medical Deep Freezer


HDF-268, 328, 278E
Applications
-40°C medical deep freezers are designed to store vaccines, reagent, medicine andbiomedical products, which is widely used in research institution, clinics, electronic and medical fields.
Features :
Wide available voltage range: 187V~242V.
Upright freezers use quality color sprayed steel panel inside and outside.
HC green refrigerant for energy saving and environmental protection.
Accurate microprocessor controller to ensure the inside temperature uniformity.
Security :
Power failure protection: turn on delay of the cooling system after power failure.
Inner doors to prevent cold air from leaking out when the outside door is opening (some models).
Build-in back-up battery to display temperature and to operate audible and visual alarm system when power failure(Some models).
Safety door lock and controller setting password to prevent unauthorized access.
Visual and audible alarm system: High/low temperature, power failure, sensor error, door ajar, low battery.
Controller error protection: the cooling system will remember the normal working cycle and keep working depending on this memory when controller or sensor failed.
Optional Parts :
Test hole, Data logger, cold storage basket, remote alarm port, 110V to 220V Transformer.
 Specifications :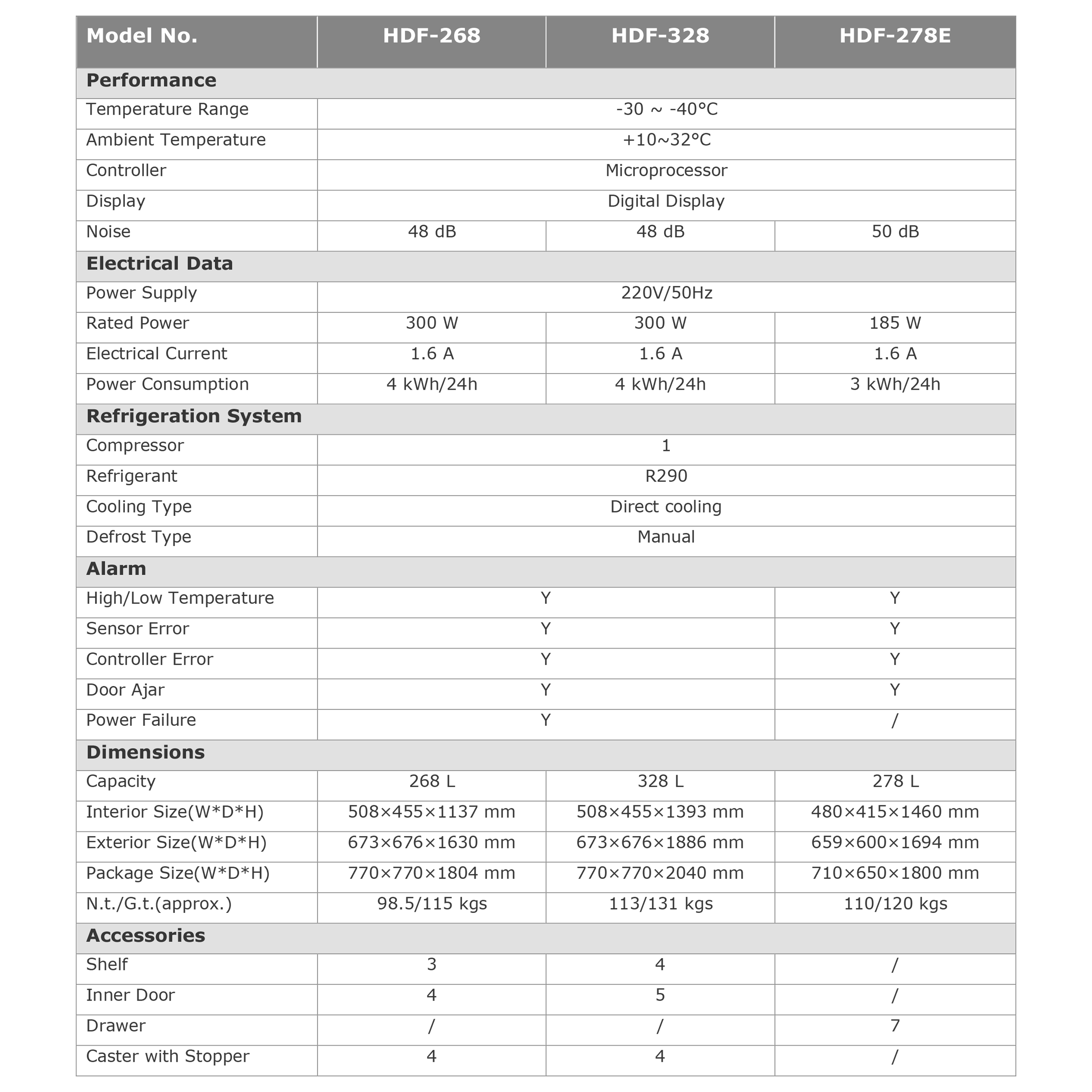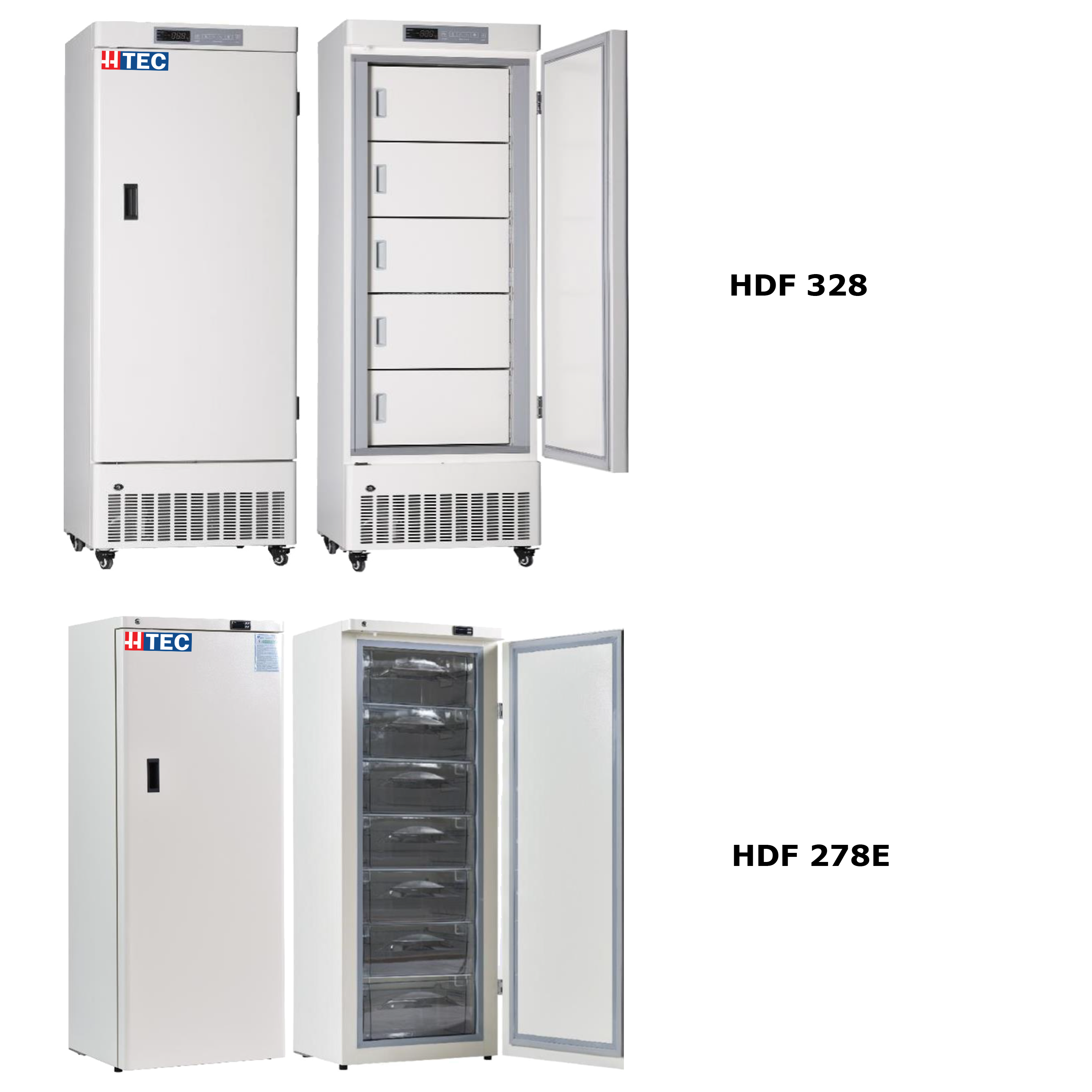 HDF-268, 328, 278E Product Enquiry