Medical Refrigerators (HMR)
MEDICAL REFRIGERATORS (HMR)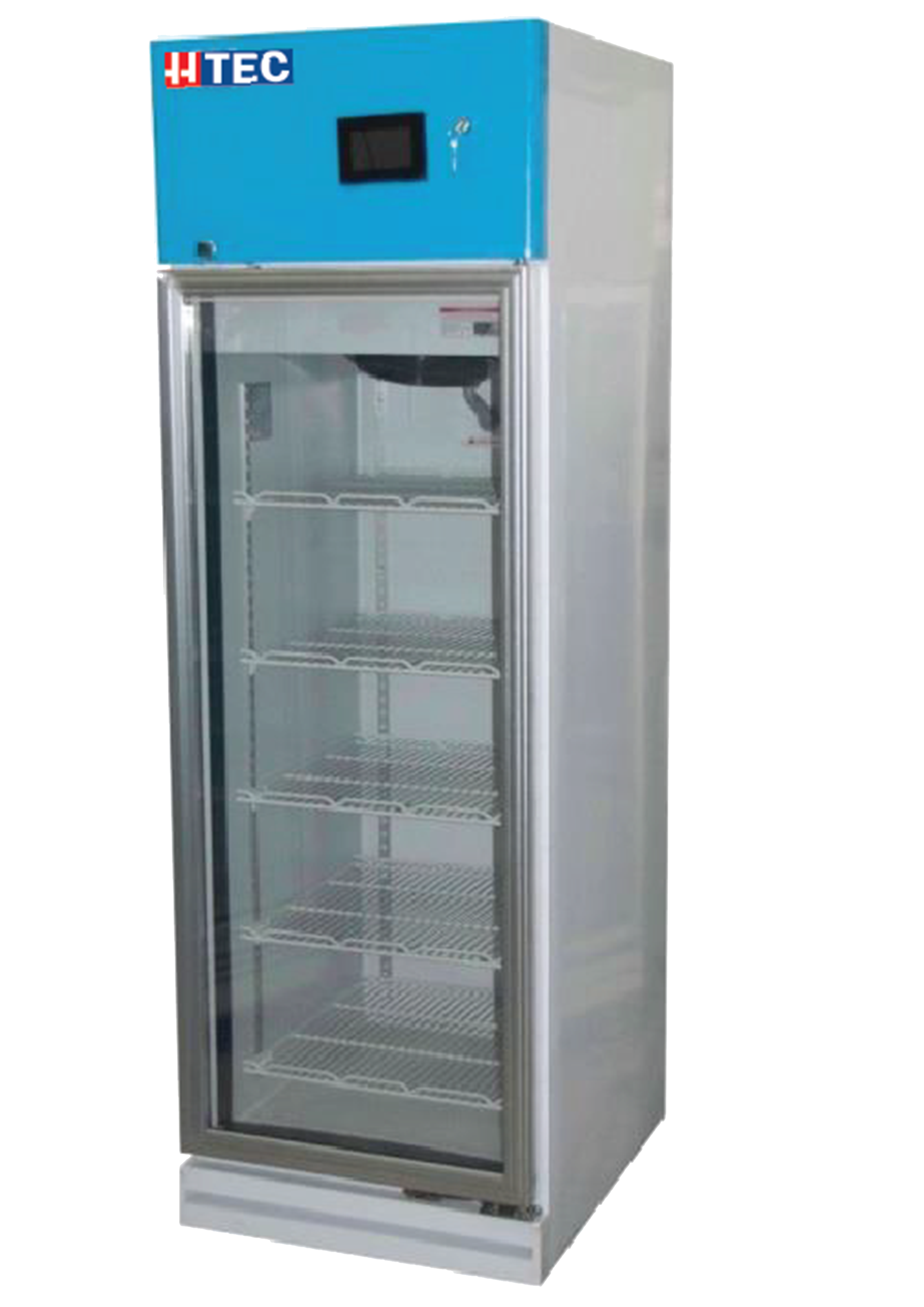 HMR-500T
HMR-1050T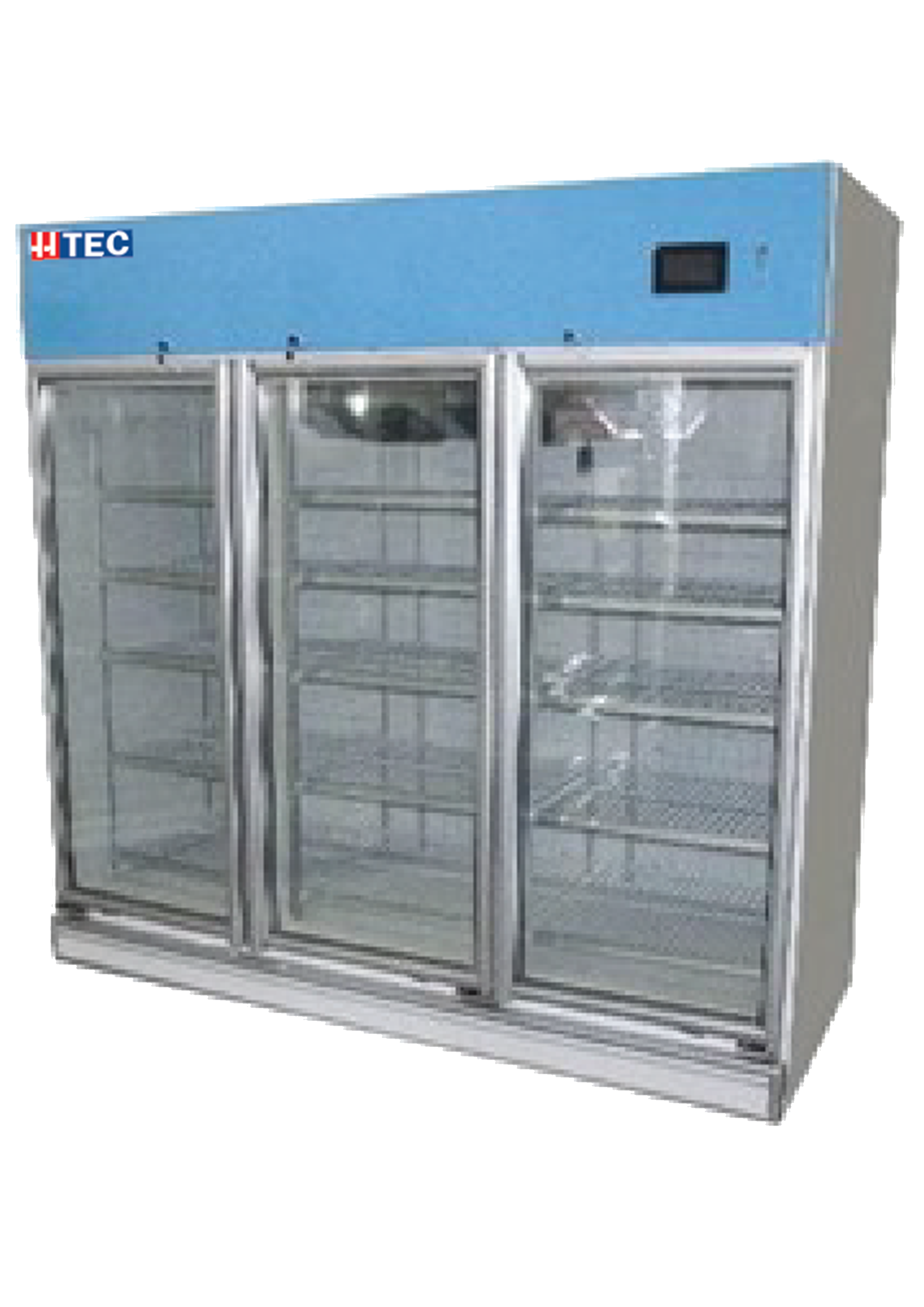 HMR-1600T
Description:
Equipment : Medical Refrigerator, Floor model, single door
Capacity : 500 / 1050 / 1600  liters
Temperature range : 2°C to 8°C. Preset at 4°C.
Construction : Powder coated mild steel cabinet
Alarm: High alarm, low alarm, A.C failure alarm
Safety feature : With built-in ELCB
Data recorder : Coolog
Detail:System Features
The control panel is equipped with a tamper-resistant touchpad and a digital temperature display to the nearest 0.1 degree Centigrade, centralising all the operating and monitoring functions.
The controller enables you to program the temperature settings and alarm set points quickly and easily.
During power failure, battery back-up system supplies power to the monitor for at least 24 hours.
The audio and visual alarms will be triggered when any of these conditions occurs:Over-temperature,under-temperature, A.C failure,battery failure,door opened for more than 2 minutes, compressor failure, or condenser overheated(clean filter).
The alarm can be muted.If the fault is still not rectified, the acoustic signal is repeated automatically at every 15 minutes intervals until the cabinet temperature returns to normal.
Remote alarm contact provided for off-site monitoring.
Non-volatile memory ensures all set values remain intact in case of power failure.
Lock-temperature function protects against tampering ofset temperatures/values.
Off-set function for calibration use. Important for ISO/Calibration requirements.
Self-diagnostic functions integrated into the controller ensure rapid identification and correction if a fault does occur.
Highlights
1-years warranty on spare parts
3-years warranty on compressor
Remote alarm contact supplied as standard
Data logger to trace the performance of equipment
Hi-low pressure switches for compressor protection and ELCB supplied as standard

Hi-alarm, low alarm, AC-failure alarm, low-battery alarm, door-open and clean-filter alarms
Specifications: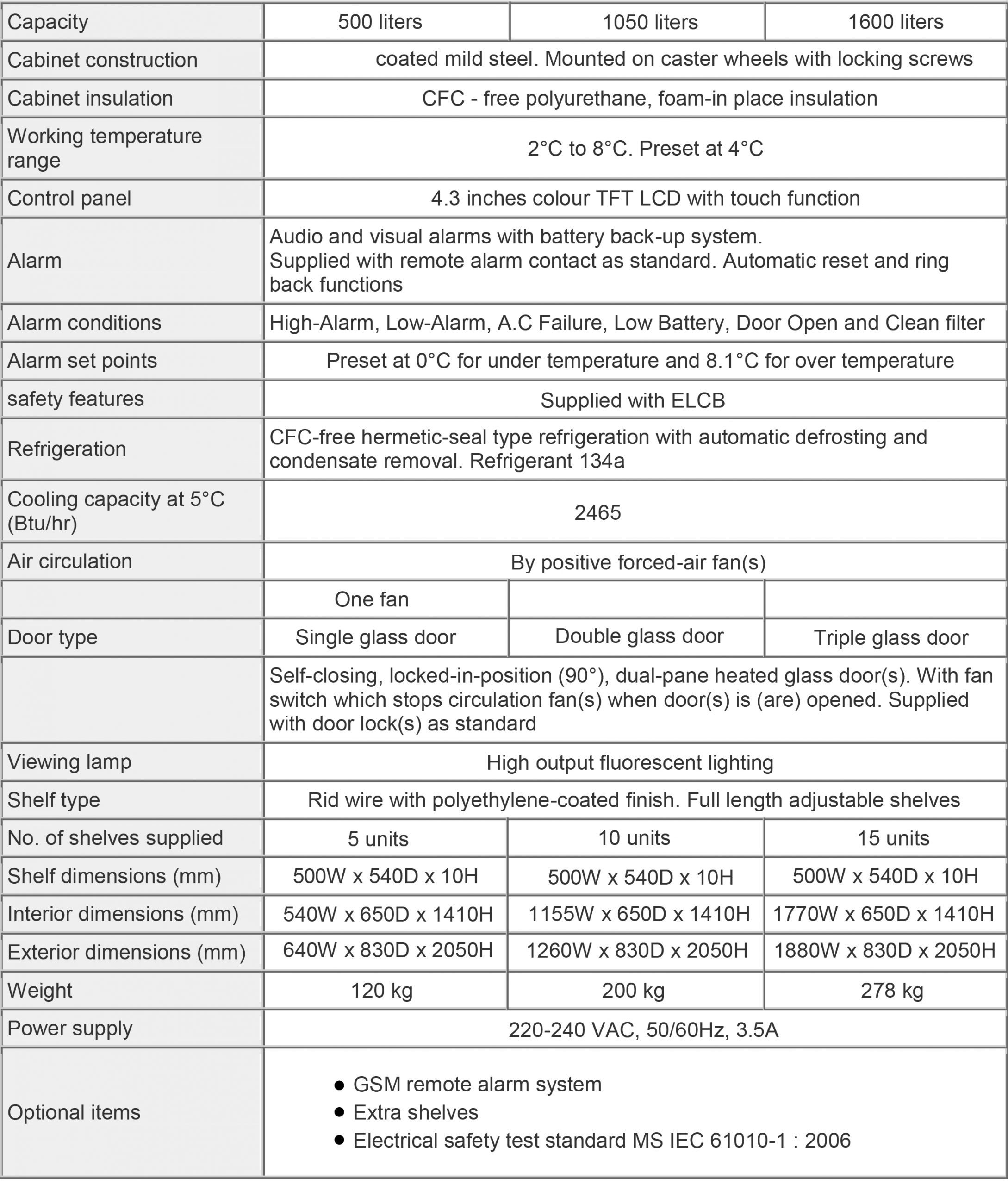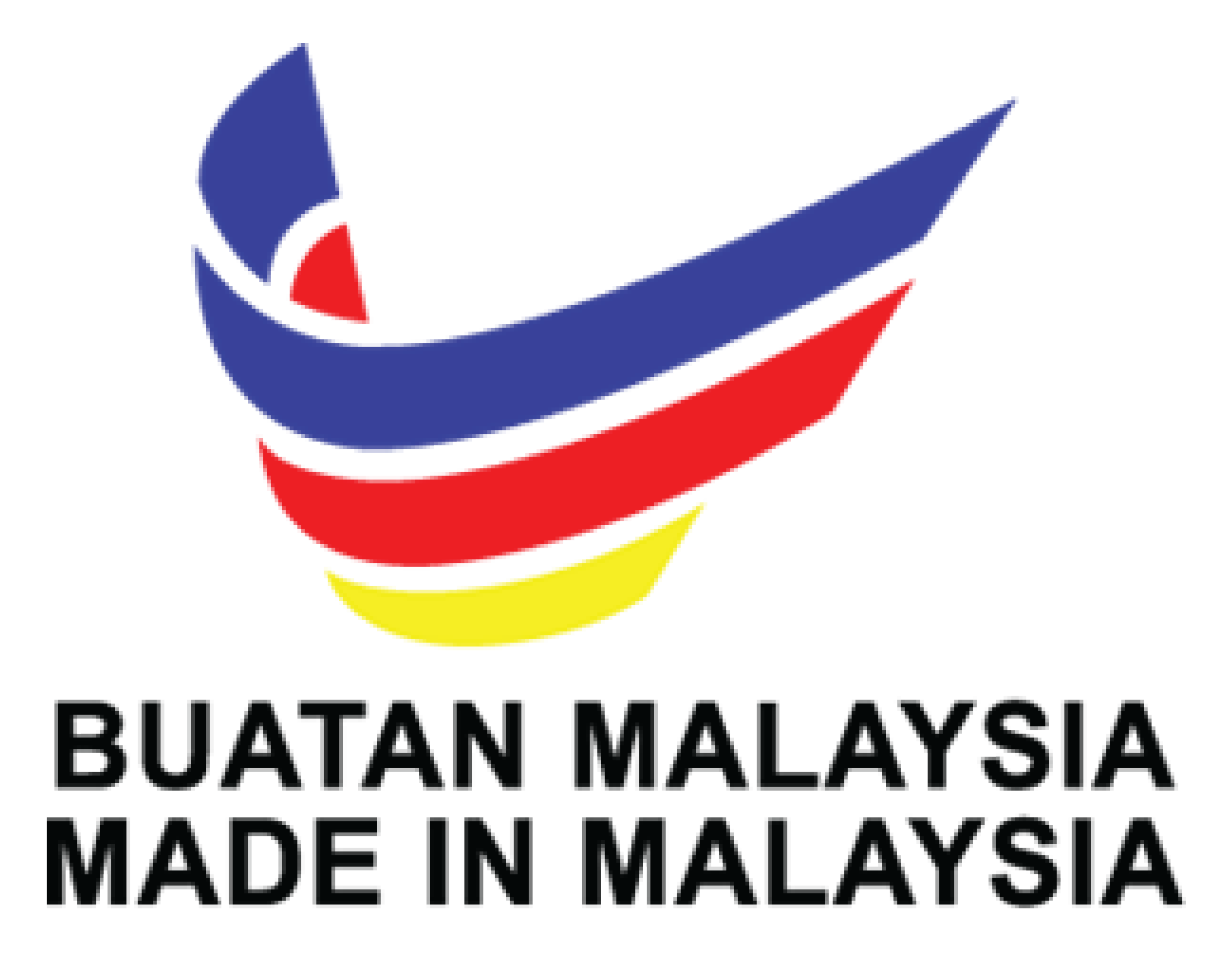 Medical Refrigerators (HMR) Product Enquiry