+2~+8°C Pharmacy Refrigerator
+2~+8°C
Pharmacy Refrigerator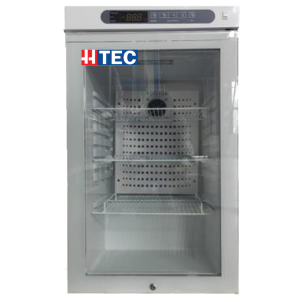 HMR-100
Applications
2~8°C pharmacy refrigerators are specially designed to store medicines, vaccines, regents and bio-medical products.
Features
Microprocessor control, ensure the inside temperature within 2~8°C.
The temperature accuracy is 0.1 °C.
Specially designed forced-air cooling system, ensure frost-free cabinet and good temperature uniformity.
Three-layer toughened glass door.
Wide available voltage range: 187V~242V.
Humanized Design
3 adjustable shelves for easy storing.
Special designed service-free drainage system, ensure no water in the cabinet.
Auto on/off LED light with manual switch on control panel.
Auto on/off cooling fan to prevent cold air from leaking out when the door is opening.
Security
Safety door lock and controller setting password to prevent unauthorized access.
8 hours build-in back-up battery to display temperature and alarms when power failure or system error.
Visual and audible alarm system.
Power failure protection: turn on delay of the cooling system after power failure.
Controller error protection: when controller or two sensors failed, the device will keep working depending on the preset program.
Specifications :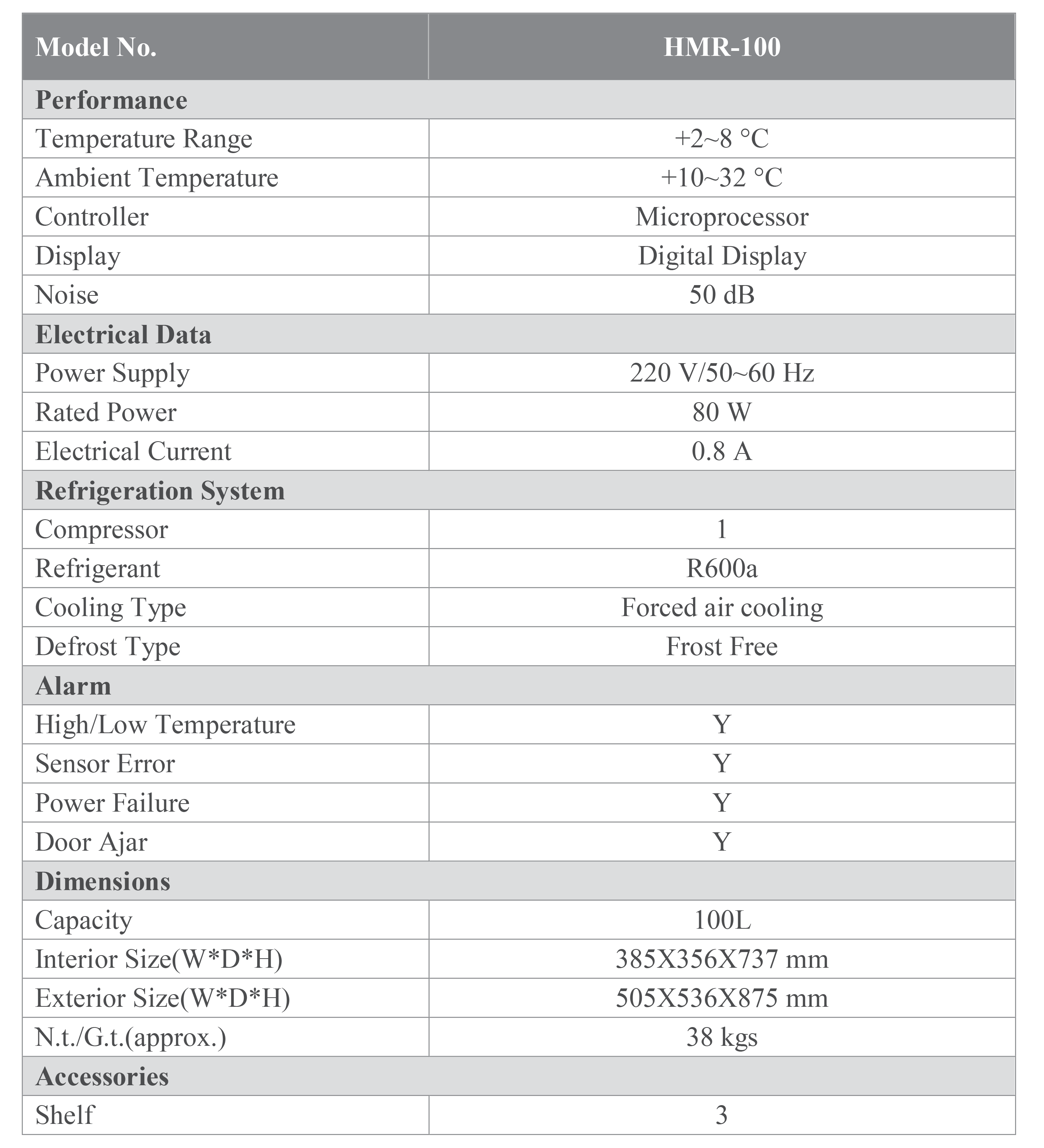 Pharmacy Refrigerator Refrigerators Product Enquiry