CHEST DRAINAGE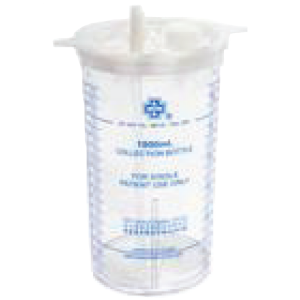 Product Description:
Design for collection body fluids fromt the patients; coordinate to use with chest drainage bottle.
Feature
Clear bottle to easy inspect visually.
Water-seal one-way design permits air and fluid to be removed while preventing backflow into the chest.
Filter/ back flow valve/ under water sealed tube/white lid/ 1800ml.
Chest Drainage Product Enquiry