CLOSED SUCTION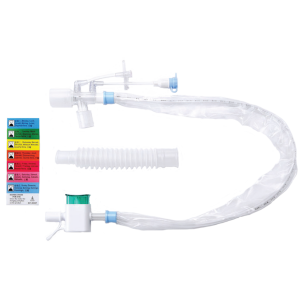 Product Description:
24 Hours and 72 Hours.
Adult: 10, 12, 14, 16, 18 Fr.
Paediatric: 5, 6, 7, 8, 10 Fr.
Length is available for Endotracheal and Tracheostomy.
MDI port is available for Adult and Elbow style of Paediatric.
Different styles of connector are available for irrigation port.
Marked tip for suction.
Soft sleeve.
Colour coded for size.
Depth markers.
Soft and round tip.
Larger opposite eye holes.
Closed Suction Product Enquiry